posted by lamusiccritic@gmail.com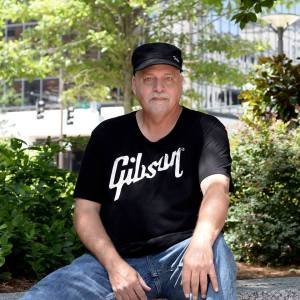 Happy Election Day! Hope that you are exercising your rights as an American, and have or intend to vote today. It is so important that we all participate in this process.
Since it's my day off, I decided to check back through my emails to see what submissions I had not yet reviewed. Imagine my surprise to find several amazing CDs that I had missed. My apologies to these artists for not recognizing your talent in my initial perusal of emails from your respective publicists.
Sit back, take your mind off all the political backbiting, and learn about some amazing artists that you simply must check out.
Artist Name: Mitch Hayes
Album Name: Heroes
Label:
Genre: Singer-Songwriter/Folk/Americana
Track Listing: 1. Look at You; 2. The Hardest Thing; 3. All my Heroes; 4. Hand of the Devil; 5. All Fall Down; 6. Home Again; 7. Helping Hand; 8. Ashes & Dust (Erin's song); 9. A Peaceful Revolution; 10. Life Goes On; 11. Something Deep Within; 12. Home Again (reprise)
Publicist: Doug Deutsch Publicity Services
Review: Mitch Hayes is a man of many talents and a cancer survivor, which has added an edge to his amazing voice that can still deliver a powerful message in song. His lyrics are so well written that they instantly connect to the listener, in part because the musical accompaniment is perfectly suited to each song. These songs make you think and reflect, especially "All my Heroes." This is the perfect album for your relaxation and meditation time, as it gives you perfect food for thought. So glad you survived your cancer scare, Mitch. The world needs more artists like you. Best tracks include "Look at You," "All My Heroes," "Home Again," and "A Peaceful Revolution."
Recommendation: If you're a Tom Waits and/or Americana fan, then you should definitely Get it. It's truly worth the listen.
http://www.lamusiccritic.com/indie_voice_blog/get-it-or-forget-it-janey-street-mitch-hayes-kari-kimmel/