Mitch Hayes on FM 103.3 – Asheville, NC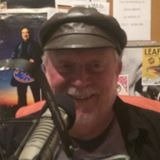 What an amazing time last night up in the beautiful city of Asheville, NC, playing live and talking about my music with The Blues Hound himself, Mr. Ray Brown at Asheville FM Community Radio. I was Ray's guest on his "Soul of The Blues" show. We had a really great time.
If you didn't catch the show or if you live out of the area, you can click the link below and listen to the recorded show. Just scroll down to the player and click play, it's already cued up.
You can also listen to previous episodes by choosing the appropriate number on the player.
Thanks again Ray, for having me on the show!
Just Click on the link below to go to the Asheville FM page, then scroll down the page and click on the player.  Once the next episode airs, my interview will no longer be available.  Enjoy!
http://www.ashevillefm.org/soul-of-the-blues?page=1
Wes Cobb, Gigi Dover, Eric Lovell, Erin Hayesoweth, Jordan Hayes, Pam Taylor, you all came up in the conversation!