Mitch Hayes' New Album Is an Inspiration
ALBUM REVIEW – Mitch Hayes – Heroes
BY DRAMABOB
NOVEMBER 14, 2016 NO DEPRESSION – The Journal of Roots Music –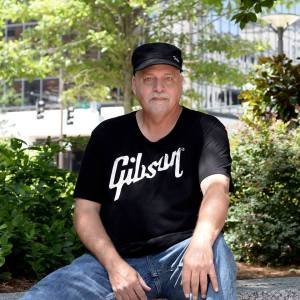 Portions of this review was previously published on Indie Voice Blog.
Mitch Hayes is a folk/americana singer-songwriter from North Carolina who many feel is the natural successor to Leonard Cohen for his songs of social commentary. He is also a man of many talents and a cancer survivor, which has added an edge to his amazing voice that can still deliver a powerful message in song.
His lyrics are so well written that they instantly connect to the listener, in part because the musical accompaniment is perfectly suited to each song. These songs make you think and reflect, especially "All my Heroes."
This is the perfect album for your relaxation and meditation time, as it gives you perfect food for thought. So glad you survived your cancer scare, Mitch. The world needs more artists like you.
Best tracks include "Look at You," "All My Heroes," "Home Again," and "A Peaceful Revolution."
For more info on Hayes, check out his website and Facebook pages, and subscribe to his YouTube channel. Speaking of YouTube, his most recent video for "All Fall Down" has already amassed more than 15,000 views in the first week after posting it to his Facebook page.