Stellar night at Austin's Famous Carousel Lounge

Cassandra Elese started off the night and set the mood with her sultry sounds reminiscent of a 1940's Piano Bar singer. Her mix of Jazz and R&B along with her sultry and sassy vocal style had the audience eating out of her hand.
I was thinking the entire time she was singing, "now I have to follow that!"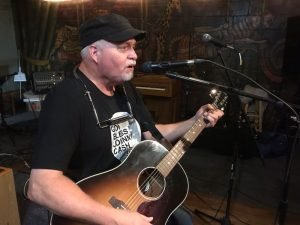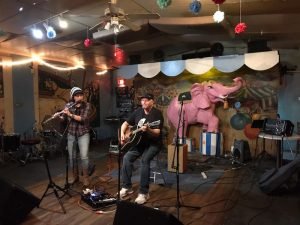 I was up next with a set of my original Americana/Folk tunes with a dash of some old-school bluegrass and country. The audience was very appreciative and made me feel so welcome.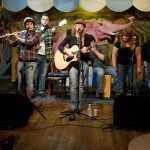 Rounding out the night, my dear friend Megan Flechaus, with her amazing band "Flechaus." They were nothing short of awesome!
Indie Folk with Jazz and Pop undertones, once more the audience was enthralled, as was I.
She (and they) should be showcased on Austin City Limits!
It was just an incredibly fun and fulfilling night at one of Austin's long-standing hot spots for live music.
I can't wait to come back.